| | |
| --- | --- |
| | IAMT Hydraulic Transmission Drive of Planetary Gearbox |
Adopted Intermot IAM piston hydraulic motor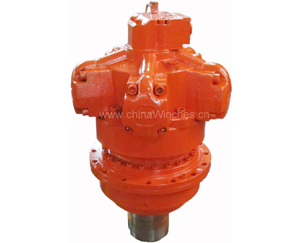 Displacement range (cc/rev.): 570 – 176720
Description: 1- IAMT series hydraulic transmission drive can work under high pressure.
2- Hydraulic oil: recommend using high quality, anti-foam and anti-oxidation mineral hydraulic oil.
The ideal working oil temperature is 30℃ to 50℃ and the permissible oil temperature is between -20℃ to 80℃ When oil temperature is lower than 10℃ low-freezing hydraulic oil must be used. The viscidity of hydraulic oil is between 40-60 CST and the permissible viscidity is 5-300 CST.
3- The recommended hydraulic oil filtering precision is 25μm or more precision.
4- The hydraulic transmission device can rotate in both directions; please see the details in the charts. If users require the equipment to rotate in opposite direction, please make notes when you place orders.
5- Positioning of oil drain: GMT transmission device allows to be installed in any direction. To ensure the lubrication of all kinematic pair, it's required to fill hydraulic oil into the motor before Working. The selection of position of oil drain port must be able to ensure that the housing is full of hydraulic oil when it operates.
6- Selection of distributor: All sorts of hydraulic transmission device can select to use the distributors of various specific-actions according to the requirements of different working conditions. The principle for selection of distributor: to select distributor according to the using pressure, rotation speed, flow, connecting method and the requirements of the integrated valve group; installation of distributor: the direction of oil inlet and outlet of distributors allows to rotate with interval of 72o around the external installation and connection location. However, when the distributor is rotated while the bolt is released,be careful not to damage the seal function of plane O-ring.
7- IAMT transmission drive can up to 70 meters or more deep under water.
To obtain details of this product range please contact us.